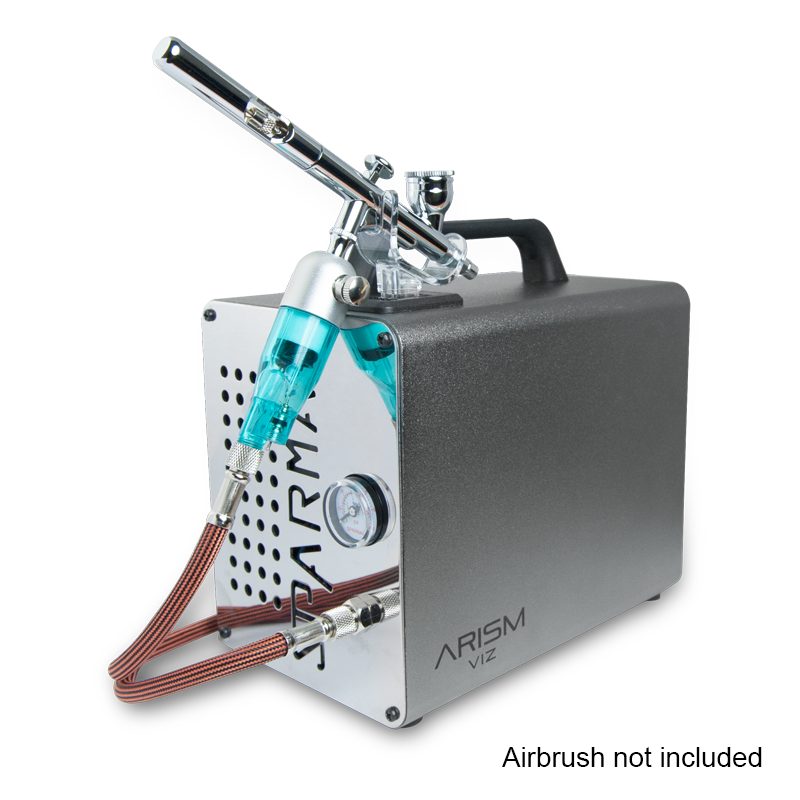 ARISM Viz
The ARISM Viz incorporates two new innovative designs from Sparmax, the Smart-Stop, and the Silver Bullet Plus. When used in conjunction with and each other the result is a compact, ergonomic, and intuitive compressor for airbrushing. The patented Smart-Stop is the first of its kind on the market, and pauses the compressor when the airbrush is placed back into the holder, and restarts it at the same pressure when the airbrush is lifted.
| Zero- maintenance, oil-less piston air compressor
| Preset max. pressure: 50 psi (3.4 bar)
| Equipped with Silver Bullet Plus airbrush moisture trap and Smart-Stop
| Braided air hose
| Airbrush holder
| Pressure gauge
| Quiet operation
| DC universal voltage: 100 - 240V 50 / 60Hz
NOTE: Airbrush not included.
Airflow: 16-18 LPM
Weight: 2.5 kg / 5.5 lbs
Size: L20 x W12 x H18 cm