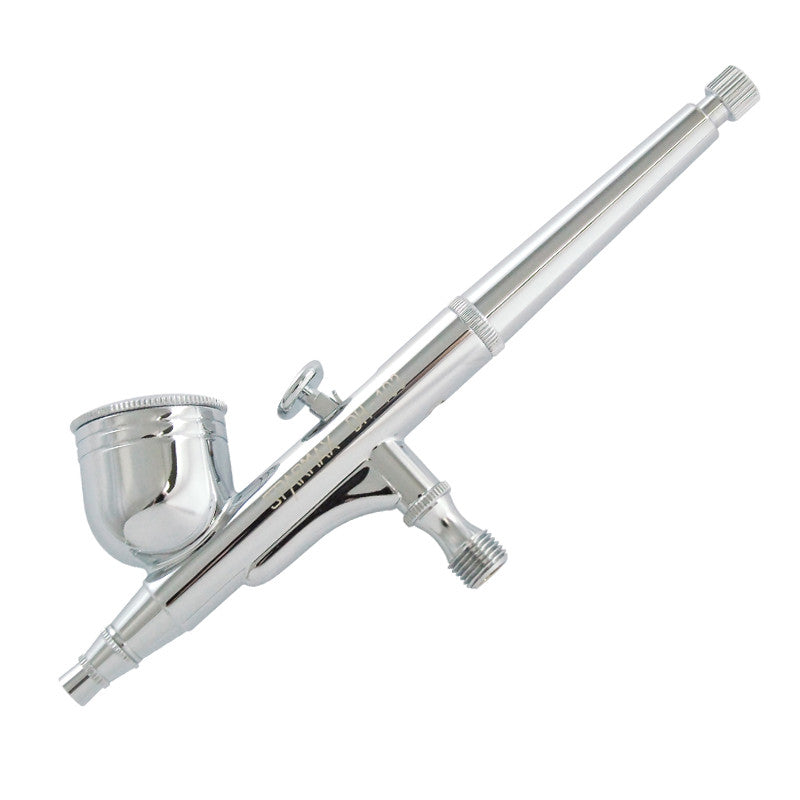 DH-103
Features a 0.3 mm nozzle and needle combination with 7cc sized cup suitable for general all purpose application. The rounded cup design makes cleaning easy and paint flow efficient.
Dual action / supplied with a free interchangeable single action air valve.
Nozzle Size: 0.3 mm
Fluid Cup Size: 7 cc 
Color control preset handle.