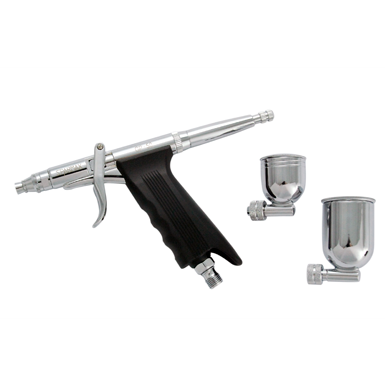 GP-50
Pistol grip handles with 2 side feed metal cups offering quick color change. Ideal for general purpose, art and craft, hobby, modelling, T-shirt painting, spray tanning.
Dual action. Supplied with a free canned air hose connector.
Nozzle Size: 0.5 mm
Fluid Cup Size: 7 cc & 15 cc metal cup
Color control preset handle.