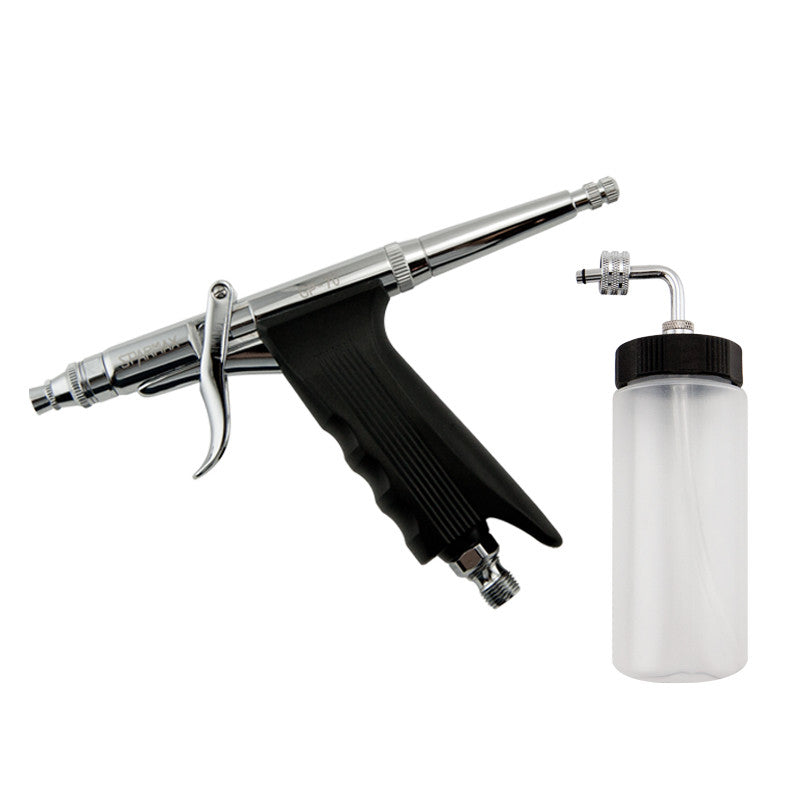 GP-70
A pistol grip airbrush featuring 0.7 mm nozzle and needle combination with a 80 cc plastic side feed bottle. Most ideal for body art, tanning, or any applications for larger surface areas.
Dual action. Supplied with a free canned air hose connector.
Nozzle Size: 0.7 mm
Fluid Cup Size: 80 cc siphon plastic bottle
Color control preset handle.