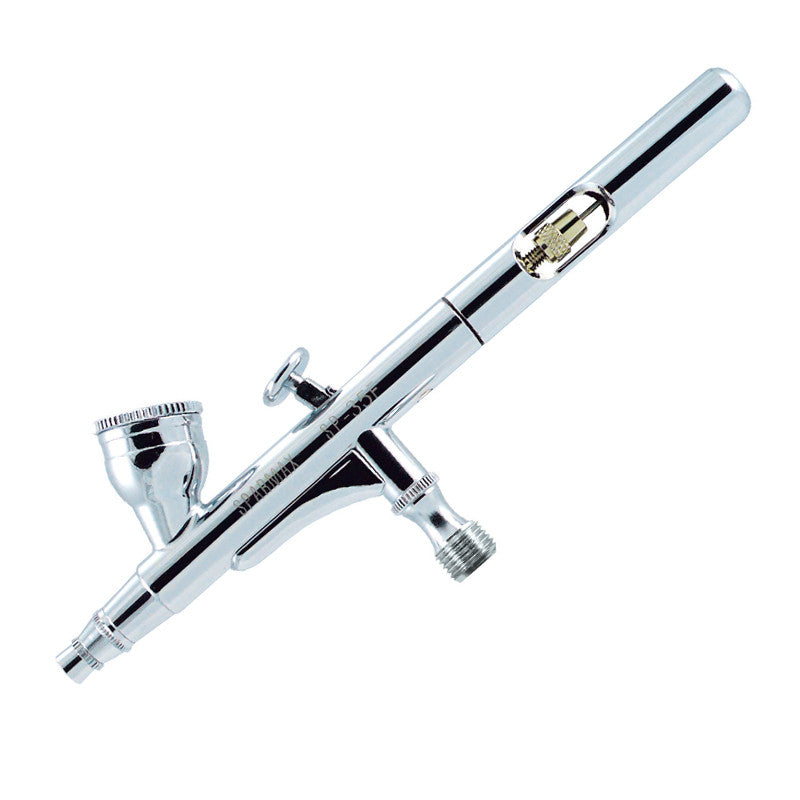 SP-35F
Tailored for the beauty and make-up industry, the SP-35F continues to provide exceptional performance when used with smaller compressors that produce lower air pressure; like the DC-25XT. With a soft and even spray pattern, the SP-35F offers greater comfort when used on the face and body.
The cut out handle provides access to the chucking nut for convenient cleaning and unblocking.
Dual action / supplied with a free interchangeable single action air valve. 
Nozzle Size: 0.35 mm
Fluid Cup Size: 2 cc